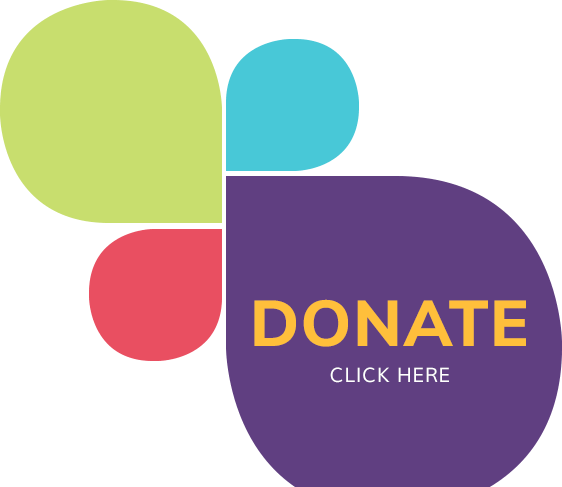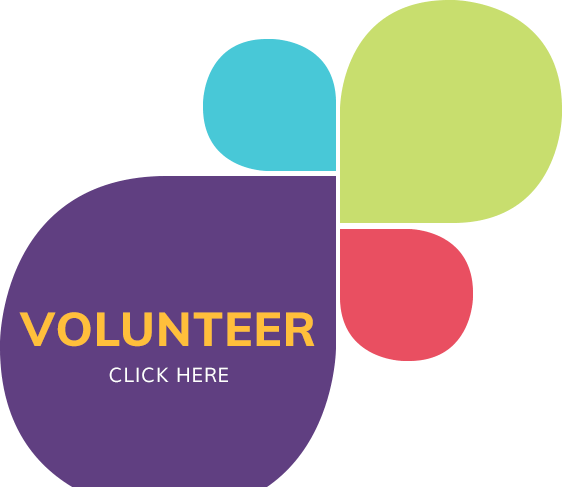 Festival News You Can Use
Savannah Book Festival Update
SBF wishes all our authors and supporters well during these difficult times.  As the world continues to social distance, SBF is safely moving forward with plans for SBF 2021 scheduled for February 11 – 14, 2021.  In the meantime we encourage our fans to catch up on the wonderful authors who attended the 2020 Festival.  The authors and an overview of their books can be found on our Meet the Author page:  Click Here
Festival Sponsor, E. Shaver Booksellers is offering free media mail shipping on all online orders during these uncertain times.  Visit them at:  Eshaverbooks.com and catch up on the exciting authors who attended the Festival in February.  
2020 Festival Headliner Addresses
For those who were not able to attend the Headliner Addresses, the Savannah Book Festival is pleased to provide videos of the presentations. 
Opening Address by Joseph Kanon, author of The Accomplice
Keynote Address by John Grisham, author of The Guardian
Closing Address by John Becker & Megan Scott, The Joy of Cooking
The 2020 Festival lives on at 
With over 40 presentations to choose from on Festival Saturday, it was not possible to see every outstanding author in attendance.  Thanks to our friends at C-Span2 Book TV, you are able to view seven of our non-fiction authors who presented in Trinity United Methodist Church on Saturday, February 15, 2020.
The link below will take you to recordings of presentations from the following authors: 
Robert Wilson Barnum:  An American Life
Amy S. Teitel Fighting for Space:  Two Pilots and Their Historic Battle for Female Spaceflight
Robert Bilott Exposure
Kent Garrett & Jeanne Ellsworth The Last Negros at Harvard
Edward J. Larson Franklin & Washington
Jaquira Diaz  Ordinary Girls
Michele Sullivan Looking Up
 Enjoy!
Click here:  C-Span2 Book TV Savannah Book Festival
Thank you all for a wonderful 2020 Savannah Book Festival!
The 2020 SBF was a huge success! 
Thank you to our 45 Authors, who each gave incredible talks at all 7 venues. Thank you to our Literati members and sponsors for all of their generous donations which keeps festival Saturday free and open to the public. And lastly, thank you
 to all of our passionate attendees who came out in support of our wonderful authors, furthering our mission to promote reading, writing and civil conversation. 
Mark your calendars for next year's date! February 11-14, 2021.
Update on Jeanine Cummins Appearance 
Due to the publisher's cancellation of Jeanine Cummins' book tour, the Savannah Book Festival will be showing a video of Jeanine's appearance at a book store recorded in late January.  The video will be shown during the time Jeanine was scheduled to appear, 11:30am at The Savannah Theatre.
2020 Savannah Book Festival is Here
Our opening headliner, Joseph Kanon will speak at the Trustees Theatre tonight at 6:30pm.  A few tickets remain, tickets can be purchased online or through the Savannah Box Office.  A link to purchase tickets:  SBF Tickets
Festival Saturday
The Savannah International Airport is busy as 43 authors fly in for their presentations on Saturday.  A complete schedule can be found here:  Featival Saturday.
A few notes for attendees to help your day go smoothly:
Early morning session attendees – traffic and parking will be a challenge as a half-marathon kicks off at 7:30am.  Please allow plenty of extra time for travel and parking.
Remember SBF has a policy of not letting additional guests in once the doors have closed.
Many sessions will fill to capacity, plan your day ahead and get in line early.
This year we have added additional time between sessions to assist with transitions.
Authors will return to Telfair Square immediately following their presentation for book-signings.  Books are available for purchase in Telfair Square.

The SBF Book Tent will open Friday at noon for book sales.  Purchases on Friday are 10% off.  For LITERATI and Sponsors that is in addition to your 10% for a 20% off total.

We are fortunate to have 3 beautiful historic churches host Festival Saturday.  The historic plumbing is a challenge for the high traffic on Saturday, please be advised rest rooms inside these facilities are closed on Saturday.  Royal Restrooms are located at each square outside the church venues.
Jeannine Cummins – Since Jeannine's tour was cancelled by her publisher will be showing a video of Jeannine's appearance the day after her book launched.  For those interested, it can be viewed at her previously scheduled time of 11:30 am at the Savannah Theatre.
The new 2020 SBF app is finally here!
The new 2020 SBF app is finally here and ready to download.  Thank you for your patience as we went through developer changes.
You will need to download a new app – the app from 2019 will not be updated with 2020 information.  Simply go to the App Store or Google Play, search for "Savannah Book Festival 2020" and download to your mobile device!
Download it today to plan your Festival Saturday strategy: view author schedules, venue information, maps, food trucks on site and more!
1. View the full Festival schedule as well as who is appearing in each venue.
2. Access the Festival map and use GPS to guide you around the Festival.
3. Get book information and bios for each author.
4. Preview a list of food trucks available around Telfair Square.
5. Learn helpful tips to enjoy Festival Saturday, such as book signing guidelines and other Festival logistics.
posted Feb 9
AMERICAN DIRT AUTHOR JEANINE CUMMINS CANCELS APPEARANCE
AT THE 2020 SAVANNAH BOOK FESTIVAL
Savannah Book Festival has been notified by the publisher of the controversial #1 best-selling book American Dirt that author Jeanine Cummins will not be appearing at the 13th Annual Savannah Book Festival.
SBF was very disappointed to learn about the cancellation of the tour, and while we understand the rationale behind the publisher's decision, we continue to have discussions in an attempt to get the author to make an exception in the case of the book festival. If we are unsuccessful in our efforts, we are looking into ways to present a 60-minute video of an earlier appearance made by the author at an independent bookstore event.
We think the book is an outstanding work of fiction and we continue to stand behind our decision to have the author represented at the 2020 Savannah Book Festival. At this point we are hopeful that one way or another we will have something for the book festival audience.
Schedule and program updates will be posted on the SBF website.
posted Feb 4, 2020
New SBF App coming this week! 
Due to developer changes, there will be a new app for 2020.  Please note, the current SBF app from 2019 will not be updated with 2020 information.  You will need to download a new SBF app for 2020.
The new SBF app is expected to be available for download in the next few days. Please check back here for announcements on when it is available for download, or make sure to sign up for our newsletter to receive updated app and Festival information.
We apologize for the delay – we are just as anxious as you are to download the new app and plan our day for Festival Saturday!
posted Feb 3, 2020
2020 Festival Saturday Schedule Posted
The Savannah Book Festival is pleased to release the schedule for Festival Saturday.  Once again SBF is bringing 45 award-winning and first-time authors to 7 beautiful venues in historic downtown Savannah.  FREE and OPEN TO THE PUBLIC the authors will share insights about their latest release and the writing life.  Festival Saturday takes place on February 15, 2020.  Start to plan your day as many of our venues will fill to capacity quickly based on this vastly interesting line-up.
A couple of planning notes for 2020 Festival Saturday, February 15th:
9:00 am sessions:  Due to a Half Marathon starting at 7:30 am on Festival Saturday, traffic and parking will be an issue, PLEASE plan to arrive early. SBF loves our city and so do the runners, downtown will be bustling on this day.
Planning is the key.  This outstanding event is FREE and OPEN TO THE PUBLIC, we are grateful to have thousands attend our Festival each year.  The size of our venues varies and frequently venues are filled to capacity.  Arrive early to guarantee seating.
No admittance after the doors have closed.  Once our outstanding volunteers have closed the door to the venue to start the session, no additional admittance will be allowed. This practice is at the request of the presenters and due to the unique venues we use for the Festival.  Please respect our guidelines so all can have an enjoyable day.
To view this years schedule please click here:  2020 Festival Saturday schedule.
SOLD OUT Keynote Address with John Grisham
Please note tickets for the Keynote Address with John Grisham have sold out. At this time there are still tickets remaining for the Opening Address with Joseph Kanon and the Closing Address with John Becker and Megan Scott.
Tickets for the 2020 Festival Headliner Addresses 
Tickets for the 2020 Festival Headliners, Joseph Kanon, John Grisham, and John Becker & Megan Scott, go on sale to the public on Monday, January 13, 2020 at 10:00am through the Savannah Box Office.
Opening Address
Thursday, February 13, 2020 6:30 pm
Trustees Theater
Joseph Kanon speaks about his latest book The Accomplice. 
Tickets are $25
Keynote Address (SOLD OUT)
Friday, February 14, 2020 6:00 pm
Trustees Theater
John Grisham speaks about his latest book The Guardians. 
Tickets are $30
Closing Address
Sunday, February 16, 2020 2:00 pm at Trustees Theater
John Becker & Megan Scott speak about the 2019 edition of Joy of Cooking. 
Tickets are $25
Tickets can be purchased at 10:00 am on Monday, January 13th:
Online using the "Tickets" button at the top of this page, or through the Savannah Box Office website.
Via phone by calling the Savannah Box Office at 912-525-5050.
In person at the Savannah Box Office located at 216 E. Broughton Street
Ticket Prices
Opening Address with Joseph Kanon:   $25
Headliner Address with John Grisham:  $30
Closing Address with John Becker & Megan Scott:  $25
2020 Savannah Book Festival Line-Up Complete
SBF is thrilled to announce our lineup for the 2020 Festival is complete.  We are bringing you a diverse set of authors in February from award-winning writers to first time novelists.  With genres including literary, family life, African American, contemporary women, humor, dystopian, political thriller, suspense thriller, crime, legal, Latino, sea stories and, of course, personal memoirs, SBF believes there will be something for everyone at this year's Festival.  To learn more about the authors and the books they are presenting, please click here: Meet the Author.  
SBF ANNOUNCES 2020 CLOSING HEADLINER AUTHORS

John Becker & Megan Scott to Deliver Closing Address
John Becker & Megan Scott will deliver the Closing Address of the 2020 Savannah Book Festival on Sunday, February 16, 2020.
Becker is the great-grandson of the original Joy of Cooking author, Irma Rombauer.  After earning an English degree, he helped publish seventeen collections of literary essays before dedicating himself to the family business and updating Joy for a new generation. Scott started working for the Joy of Cooking in 2010 when she and John Becker met. In addition to her work for Joy, she is the culinary director for a marketing agency that specializes in food.
SBF ANNOUNCES 2020 OPENING AND KEYNOTE HEADLINER AUTHORS

Joseph Kanon to Deliver Opening Address
Joseph Kanon will deliver the Opening Address of the 2020 Savannah Book Festival on Thursday, February 13, 2020.
Kanon is the internationally bestselling author of nine novels, which have been published in twenty-four languages.  He is the recipient of the Edgar Award for best first novel, the Hammett Award of the International Association of Crime Writers and The Anne Frank Human Writers Award. His latest book, The Accomplice was released on November 5th.

 John Grisham to Deliver Keynote Address (SOLD OUT)
John Grisham will present the Keynote Address on Friday, February 14, 2020 following the release of his latest novel, The Guardians.
Grisham is the author of 33 novels, one work of nonfiction, a collection of stories, and six novels for young readers. There are currently over 300 million John Grisham books in print worldwide, which have been translated into 40 languages.
2020 SBF VOLUNTEERS NEEDED
Every year, the Savannah Book Festival benefits from the hard work and passion of our wonderful volunteers, and we need your help again this year. At the Festival, over 200 volunteers serve as ushers, office workers, and logistic facilitators while welcoming close to 10,000 visitors from all over the US. Volunteers receive benefits such as Festival Saturday food vouchers, and the opportunity to attend author lectures. Help keep Festival Saturday flowing smoothly, and sign up to volunteer today! To learn more about the opportunities available visit the Volunteer page of our website.
If you are ready to volunteer, please visit the SBF website and fill out our ONLINE FORM, or email your inquiry to volunteer@savannahbookfestival.org.
Book-It Tuesdays Have Arrived: 2020 Author Announcements are Underway
Today we announce 5 additional authors for Festival Saturday.  See who will be joining André Aciman, Jami Attenberg, Robert Bilott, Adrienne Brodeur and Gabriel Bump by visiting the Meet the Author page to learn about the 5 exciting authors announced today and every Tuesday until all of the authors have been announced!
SBF ANNOUNCES NEW LITERATI AND SPONSOR BENEFIT FOR 2020
SBF is pleased to announce a value added benefit for all LITERATI Members and Sponsors.  Supporters of the Festival will now receive 10% off book purchases YEAR ROUND at E. Shaver, bookseller, and Ex Libris.  Look for additional details following your donation to the Festival.  When you purchase your books with that 10% discount year round, please make sure you thank these generous companies for all they do to support the Savannah Book Festival.
Watch our 10th Anniversary video
Lend a hand at the Festival
Latest From Savannah Book Festival
We appreciate the support of our Presenting Sponsors:
Bob Faircloth
David and Nancy Cintron
Philip E. and Nancy B. Beekman Foundation
Thanks to our Signature Media Sponsors:
Book TV is television for serious readers. Every weekend C-SPAN2 features Book TV – a 48-hour block of nonfiction book programming. Book TV presents a variety of topics, including history, biography, politics, current events, the media and more. Book TV airs every Saturday through Monday, 8 am to 8 pm ET.
Thanks to Our Official
Festival Bookseller
and Our Independent
Bookseller Partner
Thank You to Our SBF Sponsors